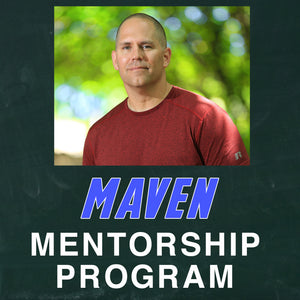 Want to make training video but don't know how to get started?
Have an idea for a product but lack the skill set to make a prototype?
Want to make photography your full time job?
With Michael's Maven Mentorship Program,Michael will personally coach you on your project and set goals for you to achieve it.

Mentorship Program Details:

• Tuition starts @ $5000*
• Program duration is 1 year

• In the 1st month Michael will talk with you to plan a custom schedule for you to complete your project
• Members get access to all of Michael's training videos
• You can submit any question per week about your project
* extra costs may be added depending on the complexity of your project

If you are interested in Michael's Mentorship Programplease fill out the application HERE